July 17, 2011: All of our kittens have been adopted and gone to their new homes. Anya is going to be retired and just be our snuggly pet now. Thank you, everyone, for your interest.
We plan on keeping our facebook page going for updates on Anya's kittens. A different album is devoted to each kitten.
http://www.facebook.com/?ref=home#!/pages/Siberian-Cats-in-NH/114712188548220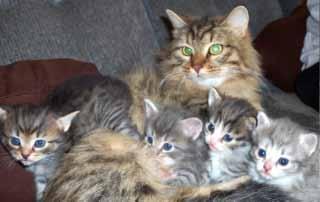 Anya's 2011 Litter:
Aleksei, Maks, Anushka, and Chelsea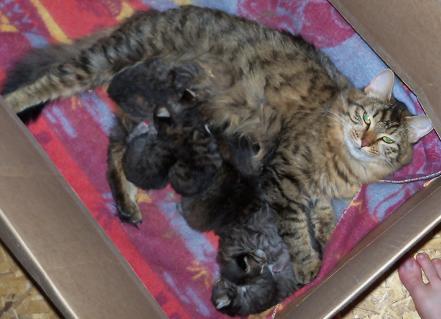 Anya's 2010 Litter:
Seven kittens! All alike!!
Haven't a clue who is who!!!
Bazinga, Coco, Dimitri, Maksim, Moscow, Tanka and Yuri
.